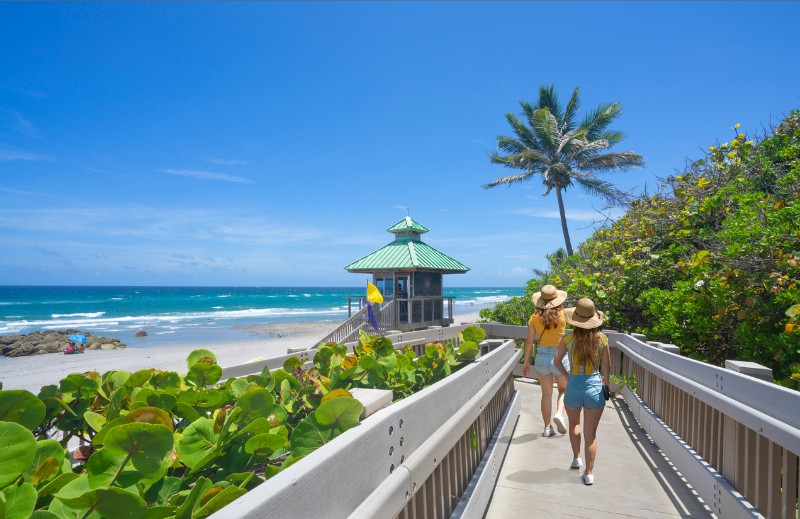 At a certain point in your life, your goals become more centered on raising and providing for your own family instead of just looking after yourself. That said, you can do so in the best way possible when you decide on putting down roots and buying real estate in Boca Raton, FL.
A lovely and vibrant coastal city, Boca Raton ranks among Niche.com's top places in Palm Beach County to raise a family. Proof of this lies in its more than 97,000-strong population composed of clusters of families, a majority of whom own their homes rather than rent. This is a telltale sign of a good place to settle down. Boca Raton residents also span the entire generational spectrum, ranging from young professionals to retirees.
Best neighborhoods in Boca Raton
For a better idea of where to find the best place to live in Boca Raton, consider the neighborhoods below:
Pearl City
Live at the heart of Boca Raton, with easy access to all of Downtown's conveniences. Pearl City is one of the more affordable neighborhoods here, so it's great for buyers on a budget.
Royal Palm Yacht & Country Club
An exclusive golf community established in 1959, Royal Palm is set in one of Boca Raton's premier neighborhoods. It offers an outstanding experience to members, with privileges from full golf course access to use of the pool, tennis courts, and wellness center.
Boca Del Mar
Primarily a residential area where neighbors are welcoming and homes are remarkably diverse, Boca Del Mar is just the place for you to raise your family. Schools here are among the best in the state.
Woodfield Country Club
This 830-acre exclusive neighborhood has multiple communities, each with its own distinct personality. Woodfield has an exquisitely designed tropical environment, situated perfectly in sunny Boca Raton.
Life in Boca Raton
Boca Raton is all about resort living, with finely landscaped spaces, acres of golf courses, and the Atlantic Ocean just a few miles away. All these, combined with some of the best shopping, dining, and entertainment venues in the county, make it one of the most attractive cities to live in.
Given the upscale amenities and its coastal location, Boca Raton real estate naturally comes with a high price tag – said to be among the highest in the Sunshine State. Thankfully, this is offset by perks like lower electricity prices and income tax breaks that give its residents more purchasing power and money in their pockets. You just need to strike the perfect balance in your budget to make this work. For this, you may want to consult with your real estate agent.
Niche recognizes Boca Raton as having the best public schools in Florida, It is also considered one of the best suburbs for young professionals in the state.
Find luxury homes in Boca Raton
Work with The Parallēle Group to find the home that suits your lifestyle in Boca Raton. With top-tier experts comprising the team like real estate agents, interior designers, and project consultants, you'll have multi-faceted services within your reach. Talk to us – we're a call away at 561.446.3033. Our website is also available should you want to explore the possibilities of having us as a partner in your real estate journey or inquire about our services.