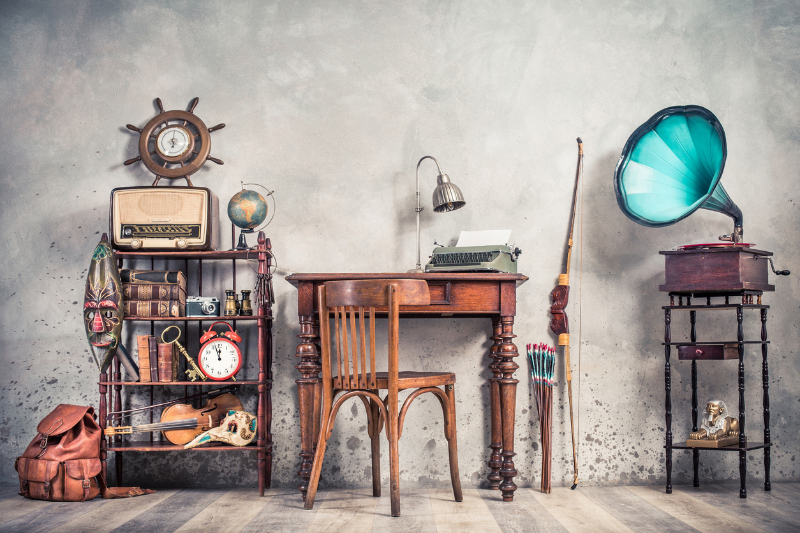 Whether you're an avid collector or a casual window-shopper who enjoys looking through vintage items, the stores along West Palm Beach's Antique Row will keep you engaged and visually entertained.
This iconic alley has attracted many antique enthusiasts from different parts of the country. While Antique Row was initially just a tiny stretch of road, more stores and boutiques have sprouted beyond this spot. There are now over 40 stores spread out along the adjacent South Dixie Highway.
Below is a snapshot of what you'll find in the area:
The Elephant's Foot
Monday – Saturday (10:30 AM – 5:00 PM)
This well-loved antique store has been in business since 1963. Constantly visited by a loyal clientele composed of architects, professional interior designers, and highly discerning collectors, The Elephant's Foot is a sought-after antique dealer in West Palm Beach.
On display within its 6,500-square-foot showroom is an eclectic inventory from Asia and Europe. A range of buyers will surely find something noteworthy in this diverse collection, regardless of budget or preference.
Sold Gallery
Tuesday – Saturday (11:00 AM – 5:00 PM)
Owned and operated by Sean Hanrahan and Niki McCullough, Sold Gallery is a local favorite. This antique shop is famous for its mid-century modern furniture and various items dating back to that era. If you're in the market for an Eames, Saarinen, or Van der Rohe, Sold Gallery is a must-visit. The shop also sells a decent variety of artworks.
Ponce Berga
Wednesday – Saturday (by appointment)
Ponce Berga prides itself in having some of the finest collections of 20th-century pieces from France, Italy, and Scandinavia, as well as locally sourced vintage memorabilia. This design gallery in West Palm Beach is also where you'll find coveted pieces from the likes of Gio Ponti, Greta Grossman, and Paul Frankl. Moreover, there are a number of anonymous yet equally attractive items that may catch your eye. Make sure to schedule an appointment ahead of time.
Palm Beach Homestyle
Undisclosed business hours
If you're interested in raffia bamboo furniture and the like, you may find a suitable item of the same material in Palm Beach Homestyle. The shop's interior design collection is mostly composed of West Indian and British Colonial pieces, as well as Chinoiseries. If you can't find what you need, there are several more antique shops just beside Palm Beach Homestyle and across the highway.
Heir Looms Vintage Rugs
Tuesday-Friday (9:00 AM-5:00 PM)
Saturday (11:00 AM-4:00 PM)
Searching for that perfect vintage oriental rug to complement a specific room in your home? Consider paying a visit to Heir Looms Vintage Rugs, a trusted seller of high-quality Persian, Turkish, and Moroccan rugs. Most of its vast rug collection can be found via the website but there are also some rare items that are not publicly listed. Best to reach out if you have something specific in mind.
The listing above is just a small sample of shops you'll find on Antique Row. If you're thinking of a vintage piece or two to add to your home's interiors, get in touch with the professional interior designers in Palm Beach, The Parallēle Group. Our seasoned design professionals are ready to assist you in updating your home. You may call them at 561.446.3033 or send an email to info(at)theparallelegroup(dotted)com.