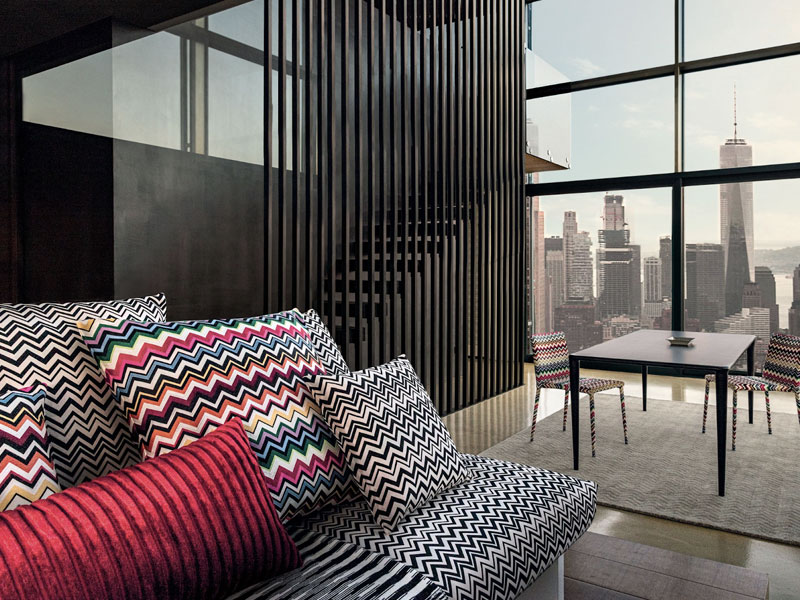 One of the best perks of homeownership is being able to customize your home according to your personal lifestyle and taste. And if you're into making updates to your home's look and feel, knowing the latest trends can help a lot.
One relevant design brand to follow is Italian-based Missoni, which was established in 1953. Founded by Rosita Missoni, she serves as the company's art director for the home collection, employing unique fabrics that evoke a mix of familiarity and excitement in their furnishings and other home items.
Read on to find out how to style your interiors this year using inspiration from Missoni Home.
Interior design trends in 2022
This year, the general trend in interior design is the desire to move away from extreme neutrals and minimalism. This is a welcome idea for creative homeowners who have always wanted to bring bolder personal tastes to their living spaces.
Below are some of the furniture design trends in 2022 that are worth incorporating into your home.
Organic curves and lines
Rounded and curved builds are the new orders of the day for furniture and appliances. The previous years' silhouettes and sharp lines are making way for soft arcs and edges that are reminiscent of the Art Deco era. Integrate this vibe to your space with Missoni Home's colorful, patterned fabrics featuring natural shapes that evoke youthful energy.
Textured surfaces and covers
Highly textured surfaces also echo the organic trend. Textures add both comfort and a sensory allure, bringing warmth and depth to a room. You can bring interesting textures to your area with Missoni Home's shaggy area rugs that are a dream beneath your feet.
Matte and metallic finishes
Mattes and metals have a certain understated elegance about them. These particular finishes are still aligned with the organic, natural feel of this year's design trend. They are especially fitting for your kitchen and dining areas so that their basic functionality gets a shot of style. Find these soft finishes among several of Missoni Home's warm and cozy pieces.
Vintage furnishings
Adding to your home some carefully selected vintage furniture pieces, items, or decor that resonate with you is considered a shift from minimalism – a salute to your personal style. Missoni's Home Collection pieces are meant to complement your taste for vintage classics as they have the ability to blend with modern furnishings.
Personal pieces
Furnishing your home with your personal items can evoke a sense of familiarity instead of eliciting the stiff page-out-of-a-catalog feeling. This style has become quite popular among many homeowners in the COVID-related new normal who want to make their space completely their own. Missoni Home has fun and unique pieces in its collection that are sure to resonate with your own style.
Home staging with the Missoni Home Collection
With these interior design trends for 2022, it's definitely possible to create a warm and welcoming environment with the Missoni Home Collection.
If you were inspired by the possibilities using the Missoni concept, then get the work done with the experts in luxury home interior design in Palm Beach and Boca Raton – The Parallēle Group. Contact them at 561.446.3033 or leave a message on their website.