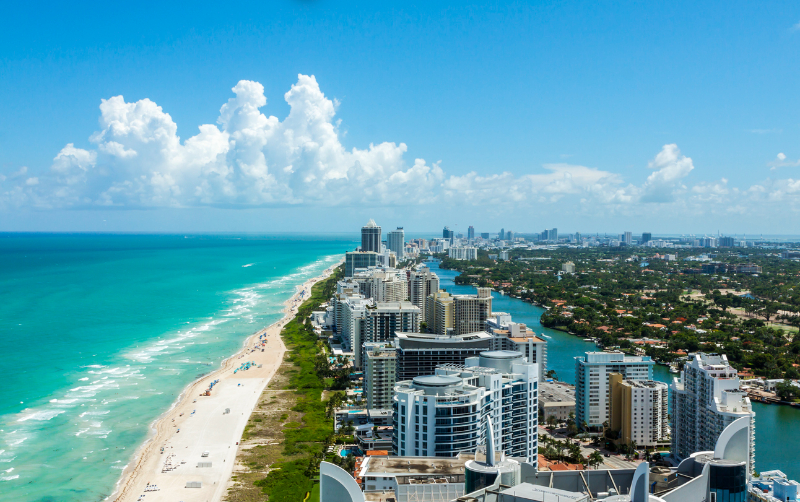 Florida is where some of the freshest interior design concepts and home improvement trends make their debut. And this year, the Sunshine State will play host to two key design events that experts and enthusiasts shouldn't dare miss.
Here's what to expect in the coming months.
This event is Florida's biggest home improvement trade show to date. This year, the expo will be held on May 27-30 at the Palm Beach County Convention Center.
This marquee expo has been dazzling attendees and raising the profile of countless brands for over 40 years. Anything under the broad umbrella of home design can be found here, including smart home technology, outdoor and landscaping, roofing and gutters, custom and ergonomic furniture, kitchen fixtures, bathroom remodeling, and many more.
Attendees not only get to shop around and get inspired by hundreds of exhibitions but they'll also hear fresh insights from the leading figures in design. Highly interactive panel discussions will shed light on various topics from common home projects to the rising trends that will shape the industry in the coming years.
Tickets are available on the Home Design and Remodeling Show website for $12 per adult. You'll need to purchase multiple day passes to attend all show dates.
Design Miami (fall)
Design Miami is the preeminent design fair and shop that showcases museum-quality furniture, lighting, and other objects of art from the 20th and 21st centuries. The fair in Miami will be held from November 30 to December 4. Stunning exhibitions and engaging discussions among top creatives and brands await discerning collectors and design professionals alike.
Design Miami has recently expanded its curated collection into the digital space where you can purchase items online. Most notably, you can support a fundraiser for Ukraine by purchasing products from this high-end collection.
Some of the high-profile exhibitors include:
Ateliers Coubert – This New York-based design gallery features a diverse range of products by leading contemporary artisans and well-established manufacturers. Mélanie Coubert founded the gallery to highlight works that embody impeccable attention to detail and cultural heritage.

John Keith Russel Antiques – With its guiding principles of simplicity, utility, and honesty, JKR Antiques sets out to collect and showcase the finest design collectibles. This renowned antique dealer has helped facilitate the exchange of various coveted items for more than 30 years.
Since its inception in 2005, Design Miami has aimed to not only push the boundaries of what's considered good design but to also educate a global audience on how the finest pieces of design should be bought, sold, and discussed.
Book a home design consultation with The Parellēle Group
If you require the expertise of interior designers in Palm Beach or elsewhere in Florida, do get in touch with The Parallēle Group. Established in 2021 by seasoned design and real estate professionals, the company seeks to help clients find the home of their dreams and transform their living spaces.
You may reach out to The Parallēle Group by phone at 561.446.3033 or send an email to info(at)theparallelegroup(dotted)com.